Colorado Springs Roman Shades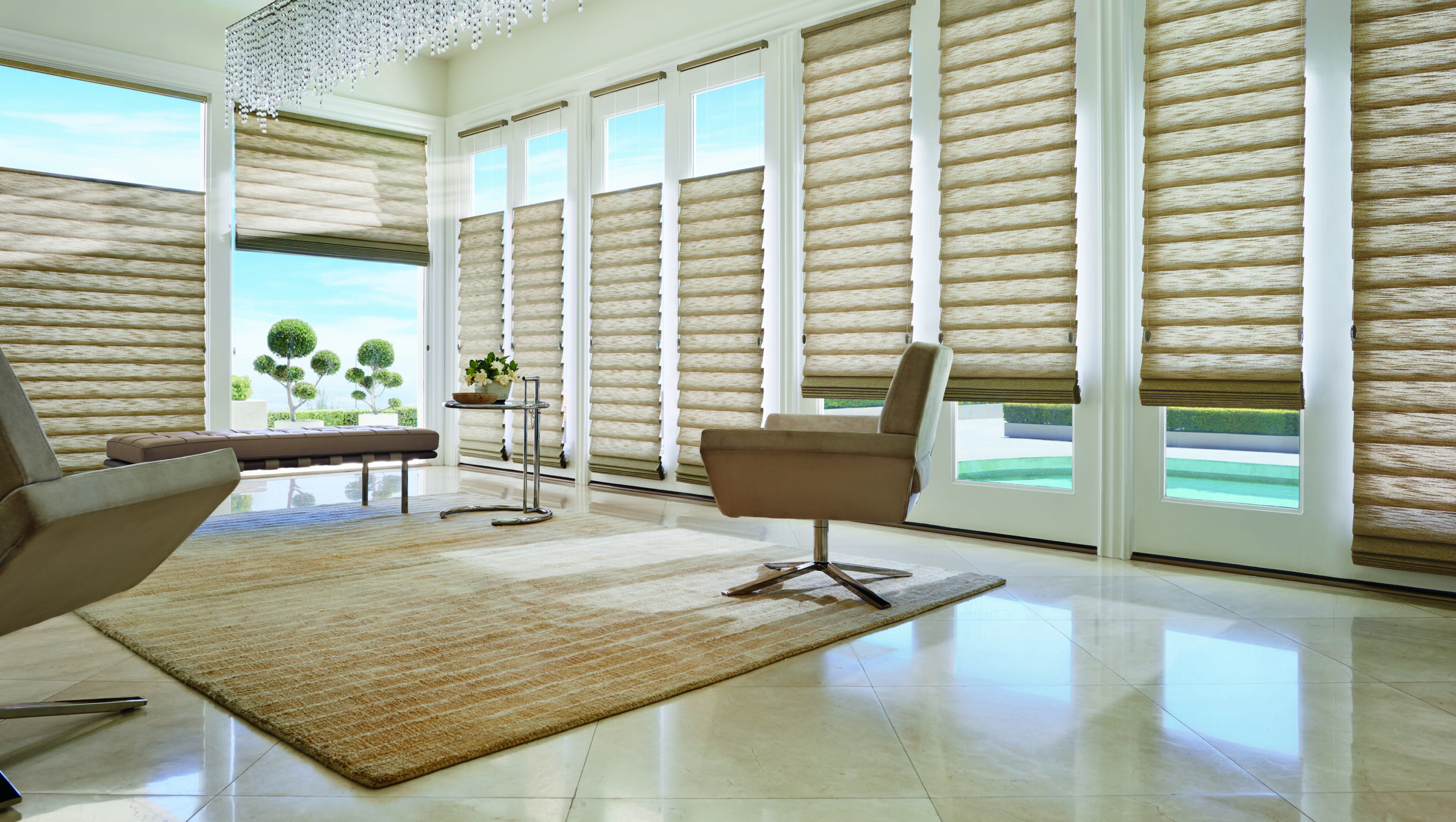 Benefits of Roman Shades
Roman shades are a popular window covering option that combines the functionality of blinds with the elegance and sophistication of curtains. They are made of fabric that is attached to a series of horizontal rods or slats that fold up or down as the shade is raised or lowered.
One of the main benefits of Roman shades is their versatility. They come in a wide range of colors, styles, and fabrics, so you can easily find a set that complements your existing decor. They are available in a variety of opacities, from sheer to blackout, so you can choose the level of light control that best suits your needs. Some models even come with a top-down, bottom-up option, which allows you to adjust the shades from the top or bottom of the window, giving you ultimate control over your privacy and light levels.
In addition to their versatility, Roman shades are also a stylish and elegant addition to any home decor. They have a classic, tailored look that adds a touch of sophistication to any room. They can be dressed up or down, depending on your preference and the occasion. For a formal, elegant look, choose shades in a solid, neutral color with a classic, tailored finish. For a more casual, laid-back vibe, opt for shades with a bold, vibrant pattern or a relaxed, casual finish.
Roman shades are also easy to install and operate. They can be mounted inside or outside the window frame and can be easily raised or lowered using a cord or a wand. Some models even come with motorized options, allowing you to control your shades with a remote or through a smart home system.
In addition to their practical benefits, Roman shades are also energy efficient, helping to insulate your home and reduce your energy bills. They also provide UV protection, blocking harmful rays from entering your home and protecting your furniture, floors, and artwork from fading.
Blindsource has installed over 5000 romans shades in Colorado Springs over the last 20 years. Needless to say, we are an expert on the matter.