Colorado Springs Plantation Shutters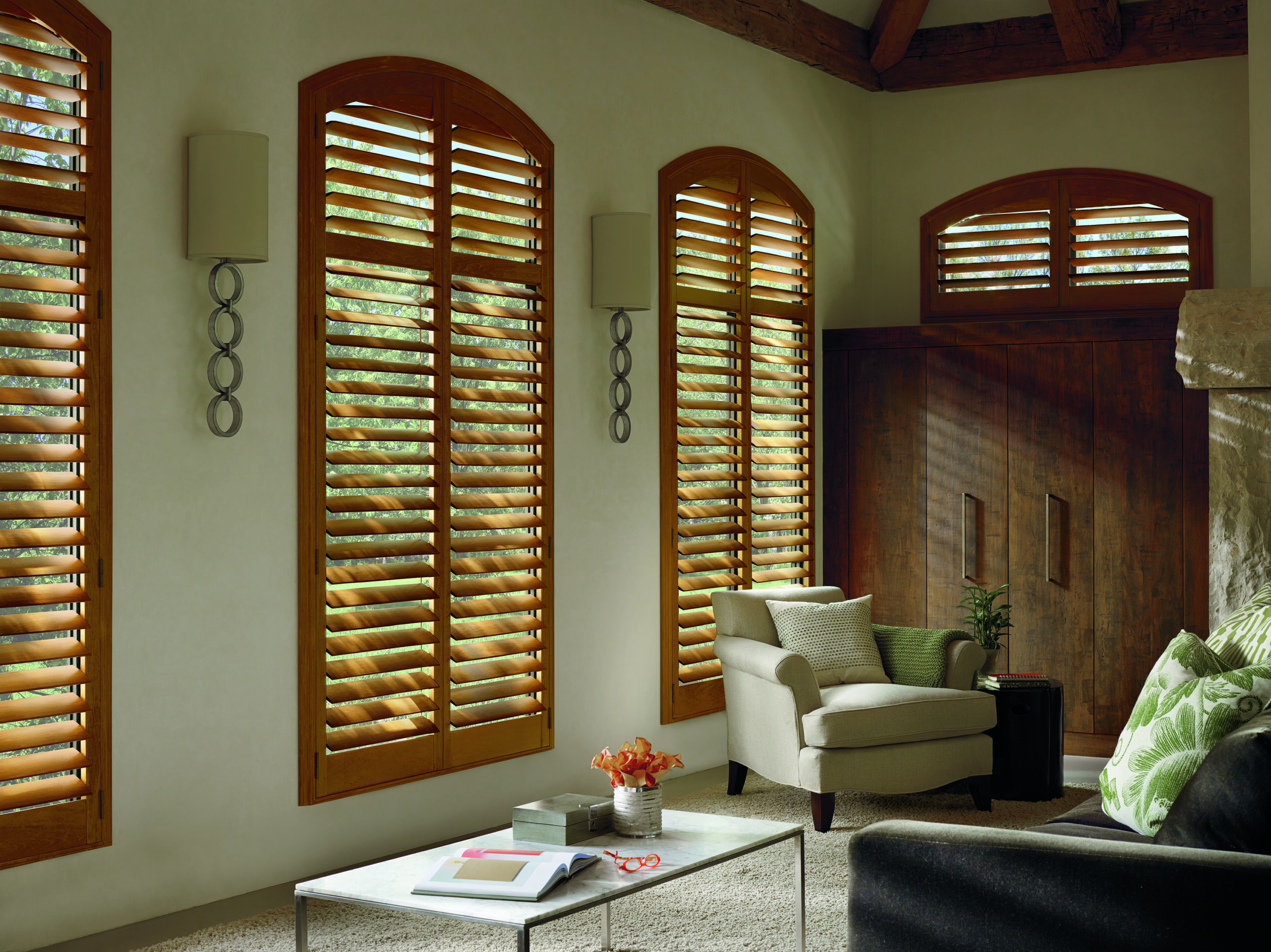 Benefits of Plantation Shutters in Colorado
Colorado Springs plantation shutters are a popular window covering option known for their timeless style and durability. They are made of solid wood or a wood composite material and consist of a frame with louvers (horizontal slats) that can be opened and closed to control the amount of light and privacy in a room.
One of the main benefits of wood plantation shutters is their durability. They are made of high-quality materials that are resistant to fading and wear and tear, ensuring they will last for many years. They are also easy to maintain, requiring only occasional dusting and cleaning to keep them looking fresh and new.
In addition to their durability, wood plantation shutters are also a stylish and elegant addition to any home decor. They have a classic, timeless look that adds a touch of sophistication to any room. Colorado Springs homeowner especially love the natural look of shutters in their mountain homes.
They come in a wide range of colors, styles, and finishes, so you can easily find a set that complements your existing decor. They can be dressed up or down, depending on your preference and the occasion.
Wood plantation shutters are also energy efficient, helping to insulate your home and reduce your energy bills. They provide UV protection, blocking harmful rays from entering your home and protecting your furniture, floors, and artwork from fading. They also offer excellent light control, allowing you to adjust the louvers to block or filter light as desired.
Blindsource provides free in-home consultations to help you find shutters for your Colorado Springs home.