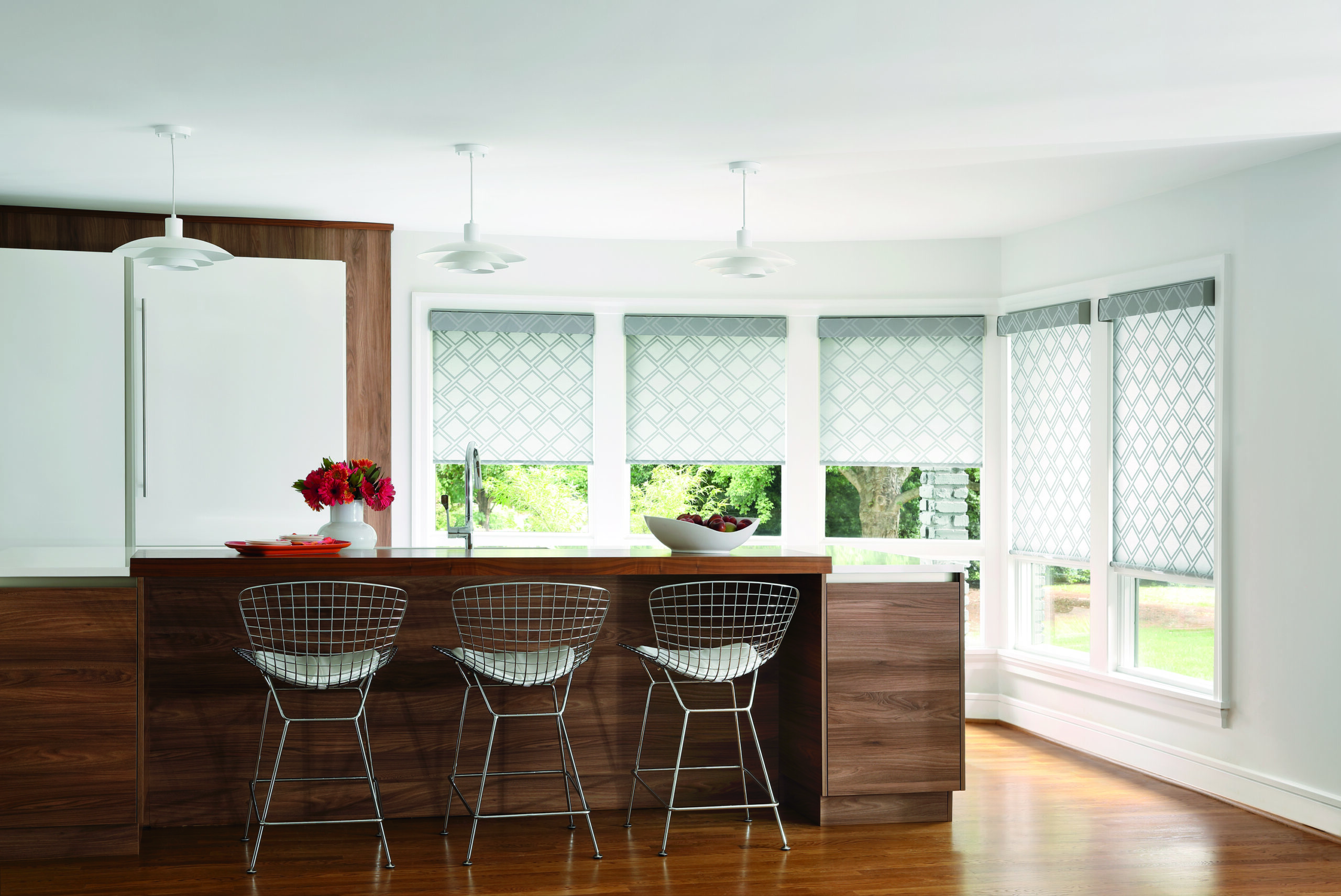 Colorado Shades For Your Colorado Home
Roller shades are a simple and functional window covering option that provides privacy and light control for any room in the house. They are made of a single piece of fabric that is attached to a roller at the top of the window and can be easily raised or lowered to the desired height.
One of the main benefits of roller shades is their versatility. They come in a wide range of colors, styles, and fabrics, so you can easily find a set that complements your existing decor. They are available in a variety of opacities, from sheer to blackout, so you can choose the level of light control that best suits your needs. Some models even come with a top-down, bottom-up option, which allows you to adjust the shades from the top or bottom of the window, giving you ultimate control over your privacy and light levels.
In addition to their versatility, roller shades are also easy to install and operate. They can be mounted inside or outside the window frame and can be easily raised or lowered using a cord or a wand. Some models even come with motorized options, allowing you to control your shades with a remote or through a smart home system.
In addition to their practical benefits, roller shades are also a stylish and modern addition to any home decor. They have a sleek, clean look that complements a variety of styles, from traditional to contemporary. They are also versatile, working well in any room of the house, from the bedroom to the living room to the home office.