MOTORIZED WINDOW BLINDS IN COLORADO SPRINGS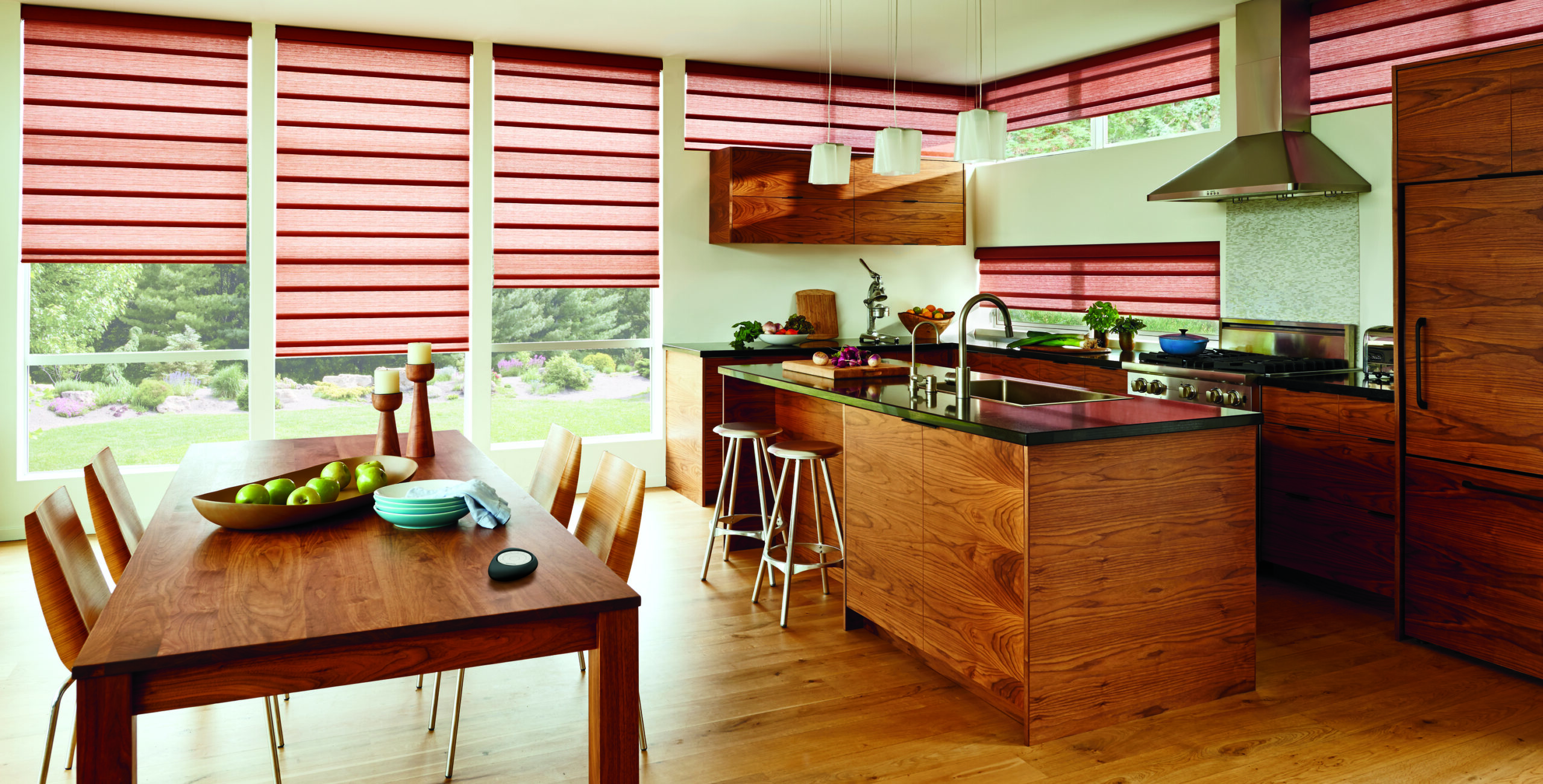 Do You Need Motorized Window Blinds in Colorado Springs?
Homeowners might be unaware of the benefits of motorized window blinds in Colorado Springs until they have these window treatments in their homes. Contact a reputable shutter company like Blindsource if you're considering motorized window shades for your Colorado Springs home.
Once you have the ear of one of our window treatment specialists, you can discuss your options, budget, and personal tastes and preferences. After you customize your motorized window shades, the skilled team at our window treatment company can install the shades so that you can begin to experience the benefits of motorized systems.
Why Are Motorized Window Treatments a Good Purchase?
When you purchase high-quality window treatments in Colorado Springs, the only thing that can improve these window coverings is the added convenience that comes with motorization features. If you want a certain window treatment to be motorized, Blindsource can deliver that request.
Motorization technology continues to become less expensive and more effective, so many Colorado Springs homeowners are purchasing motorized window shades, blinds, draperies, and roller screens from Blindsource. If you have any questions regarding motorization, our window treatment experts can explain all the characteristics associated with purchasing and installing motorized window shades. Benefits of motorized systems include easy and quiet operation, the elimination of loose cords, and a seamless appearance.
If some windows in your home are difficult to access, adding motorization features is particularly helpful because motorized systems can adjust the position of window treatments automatically during different times of day, providing ultimate energy efficiency. Additionally, homeowners can choose from power options such as DC power supplies, lithium battery tubes, and rechargeable motors.
As an authorized Hunter Douglas Colorado Springs dealer, Blindsource can service any of your motorization needs.