Are you looking to add improvements to your company building? New exterior shutters can be a highly effective asset in raising the profile of your property and business.
This guide will help you understand the value of exterior shutters from company buildings and decide on the best exterior shutters. Don't forget; you can always refer to Blind Source for more detailed advice on the best shutters for your business.
Understanding Exterior Shutters for Company Buildings
Exterior shutters can be a fantastic addition to any company building, enhancing the property's look, functionality, and style. These improvements can vastly benefit you if you seek to protect your building, control light and temperature, and give it more curb appeal.
So what exactly do the best exterior shutters do for company properties?
What Do Exterior Shutters Bring to Companies?
Adding the best exterior shutters to your company building can enhance the property in a few ways. Learn more about the benefits they bring below.
Increased Brand Aesthetic
Many businesses want their company buildings to align with their visual branding. Exterior shutters can sync your place of work more with your brand, adding distinguishability and trust to your business.
Additional Security
Let's not forget that adding exterior shutters can offer more security and prevent unwanted break-ins. The best exterior shutters are durable and stop interlopers from entering your business through the windows, protecting all your critical assets.
More Functionality
Have more control over the light in your company building and add some extra insulation. Exterior shutters can offer more functionality, bringing more value to the property and helping those who work there have more control over light and temperature.
With those factors in mind, which exterior shutters are best for a company building?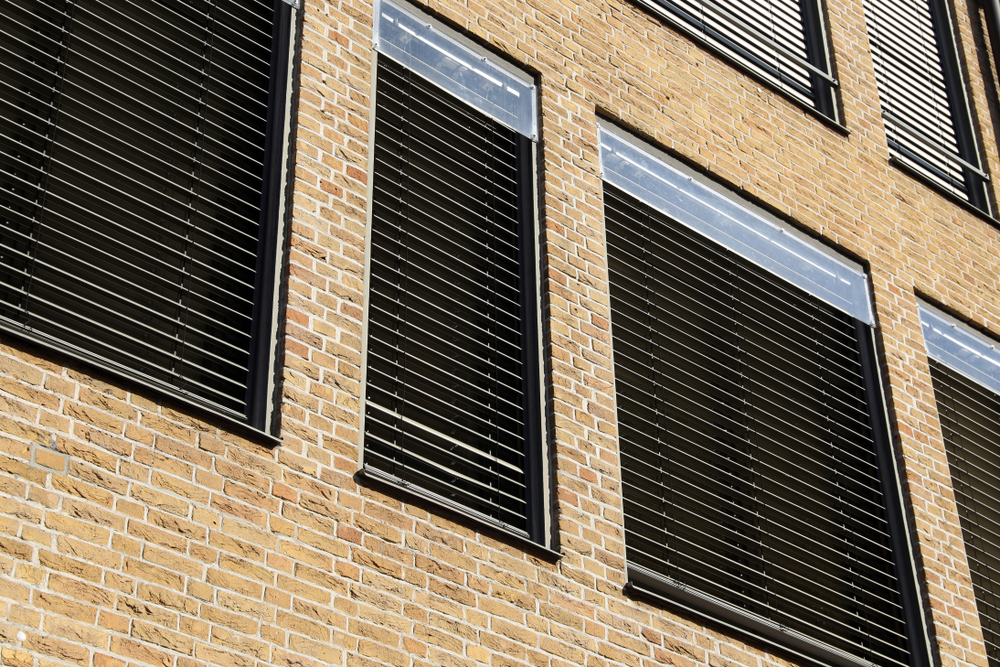 What are the Best Exterior Shutters for Your Company Building?
Every building is different and can benefit from various types of exterior shutters. However, the three below bring companies the most advantages.
They are aluminum, vinyl, and wood; you can learn more about them below.
Aluminum Shutters
Suppose your company building is hot and humid or sees frequent hurricanes. In that case, aluminum shutters might be the ideal choice for your business. These shutters are highly-customizable to fit your brand's aesthetic, don't rot or warp, and are easy to maintain.
Vinyl Shutters
Vinyl shutters are best for businesses with a limited budget. They'll provide the appeal and functionality you seek in your company building. Still, they are more challenging to maintain, damaging and staining easily.
Wood Shutters
Should your company building be in a dryer climate, wood shutters are another attractive option. They give the classic and traditional aesthetic many companies seek while helping insulate the property. However, you'll need a sizeable budget for these shutters, as they do require regular maintenance to keep them looking good.
So, how do you decide on the best exterior shutters for your company building?
Do You Need Help Deciding on the Best Exterior Shutters?
Weighing up options for exterior shutters can be tricky as every company building has strengths and weaknesses. But why burden yourself with the decision when there are professionals that can give excellent advice? Get in touch with Blind Source, and connect with an exterior shutter expert who recommends the best options for your company building.