How to Clean and Maintain Your Blinds & Shutters
Blinds and shutters are popular window treatments used to control light, privacy, and airflow in a room.
Blinds are made of horizontal or vertical slats that can be adjusted to let in or block out light, and they are available in a range of materials including wood, metal, vinyl, and fabric. Vertical blinds are commonly used for sliding doors, while horizontal blinds are typically used for standard windows.
Shutters, on the other hand, are solid panels that can be opened and closed to let in or block out light. They are often made of wood or vinyl, and they come in various styles such as louvered, raised panels, and board-and-batten. Shutters can be mounted inside or outside the window frame, and they can provide a classic, timeless look to a room.
So you've got some fantastic new blinds or shutters installed, but how do you keep them looking as bright as they did when they came in? One of the most common questions about window treatments is how to best clean and maintain them, considering the significant differences in composition and functionality.
This short guide will give you an overview of cleaning and maintaining shades and shutters.
How to Best Clean and Maintains Blinds and Shutters
There are various ways to clean blinds, shutters, shades, and draperies, depending on the make and composition of the treatments. However, there are generally agreed-upon approaches for how to clean and maintain blinds.
Some will be straightforward, while others require more patience, focus, and detail. However, Below is a brief overview of cleaning and maintaining blinds, shutters, shades, and draperies.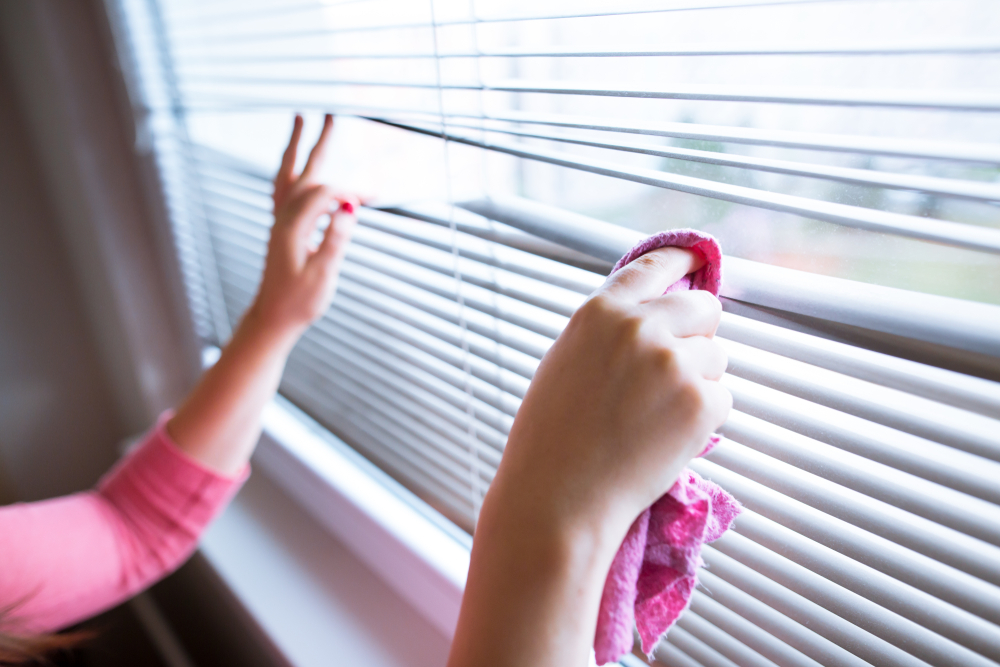 Blinds
Most modern blinds tend to have natural or faux wood compositions, meaning they'll have a specific cleaning routine. The best method to clean blinds and shutters is as follows:
Spray a microfiber cloth lightly with furniture polish, dusting each slat from top to bottom
Apply a light detergent to any particularly soiled slat, and clean with a minimal amount of water and cotton cloth
Wipe down again with a small amount of water, then dry with a cotton cloth
Shutters
Shades are relatively straightforward to clean as they mostly have hard surfaces. Cleaning them involves:
Dusting with a feather duster or lint cloth
Wiping them down with a damp cloth if they're soiled (don't get them wet)
Vacuum with a brush attachment side-to-side
Get Detailed Advice on Cleaning and Maintaining Blinds
Are you unsure about how to clean and maintain blinds? Fear not, as there's a prime resource available to you! Blindsource is an expert on blinds, shutters, shades, and drapes. Contact their team if you need advice on sparkling your window treatments and contributing to your home's aesthetic.