Choosing the Right Window Treatments for Your Home
Choosing the best window treatments can be overwhelming if you're unsure which ones will best improve the aesthetic and enhance their functionality. This short guide will give you an idea of where to begin deciding.
Let's briefly explain window treatments and their aim for your property.
What are Window Treatments?
Window treatments are assets such as covers or modifications that can change or enhance a window's existing aesthetic and functionality in your home. Homeowners often decide on these treatments to give their rooms a desired theme, bring more consistency, or aim to raise property value in line with current home trends.
While there are many styles and functions available, typical window treatments include the following:
So if a homeowner were out to choose the best window enhancement for their property, what would be the best choice?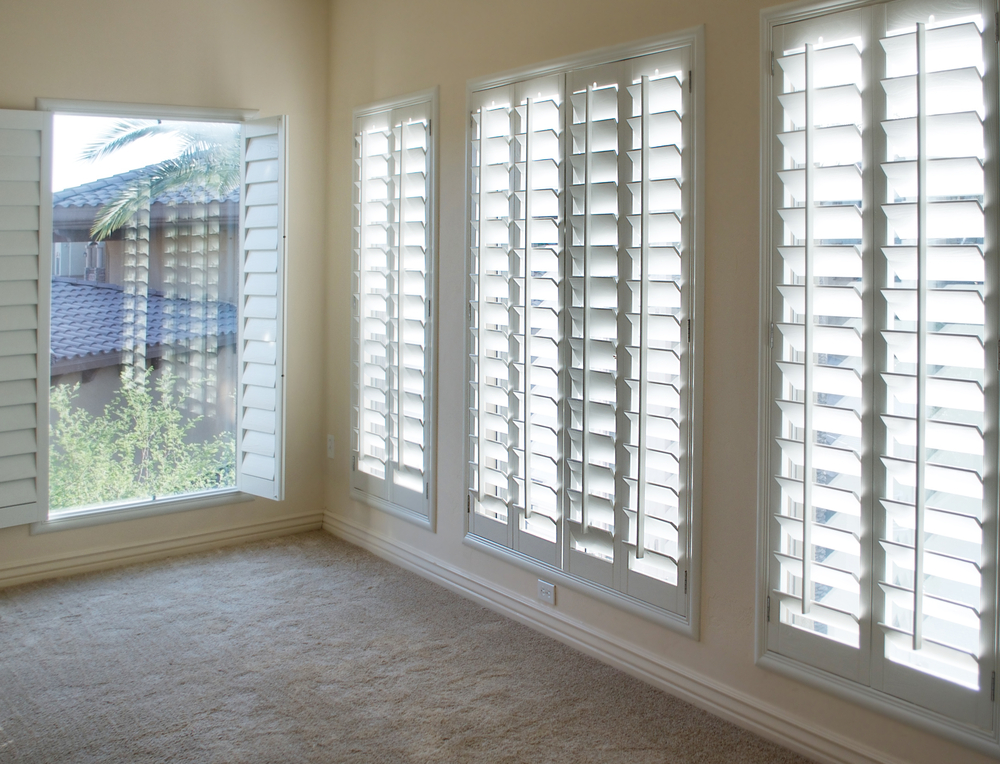 What are the Best Window Treatments for Your Home?
There are no set-in-stone best window treatments for your home. The treatment application depends on the aesthetic or functionality you want to cultivate for your window. However, there are many modern, popular options homeowners tend to veer towards.
Shutters:
Wood shutters
Polyresin shutters
Blinds:
Vertical blinds
Venetian blinds
Panel Blinds
Shades:
Roller shades
Pleated shades
Roman shades
Curtains:
Sheer curtains
Semi-opaque curtains
Drapes:
Single panel drapes
Panel pair drapes
As you can see, there are plenty of options available. It's easy to get overwhelmed with the choices and find the window treatment that'll elevate your home to the desired aesthetic, so are there any tips on narrowing down your decision?
Tips on Choosing the Best Window Treatments
Ultimately, the best window treatments come down to what you want to achieve with the property's aesthetic. However, getting there can be challenging if you go into window treatments without knowing how to apply them best.
Here are a few tips on choosing the best window treatments:
Apply samples to your windows before you buy, so you know what they look like
Quality matters; make sure the window treatments are from a reputable supplier!
Timeless styles are generally preferred over traditional
Consider how you'd like the windows to function (i.e., control over outside light)
Where Can I Find Advice on the Best Window Treatments? If you're looking for the most profound advice on getting the best window treatments, contact Blindsource, Colorado Springs, COs premier supplier of shades, shutters, drapery, and blinds.